Denver Engagement Photographer, Colorado Wedding Photographer
Autumn Engagement Session in Golden | Kim + Jason
Kim and Jason wanted to have their autumn engagement session near to where they live, so we chose Clear Creek History Park in Downtown Golden, Colorado. It's always a lovely location in any season, but especially when the leaves change in the fall.
Jason definitely wanted to include his classic muscle car, which is practically his second girlfriend. He was so proud of that car and luckily Kim didn't seem to mind! I loved the vintage green color of the car against the autumn backdrop. They were very laid back during the session, which helped when I asked them to crouch by the cottony looking foliage and Kim calmly stated "Can we hurry this up, there's a whole bunch of spiders over here!" I would have screamed for a savior. i.e. I am not a fan of spiders – eekkk
I enjoy being around this couple because of their honest and authentic relationship. They are the kind of couple that will stand the test of time, knowing that sometimes among the beauty there will be spiders. I look forward to their New Year's Eve winter wedding at the Golden Hotel!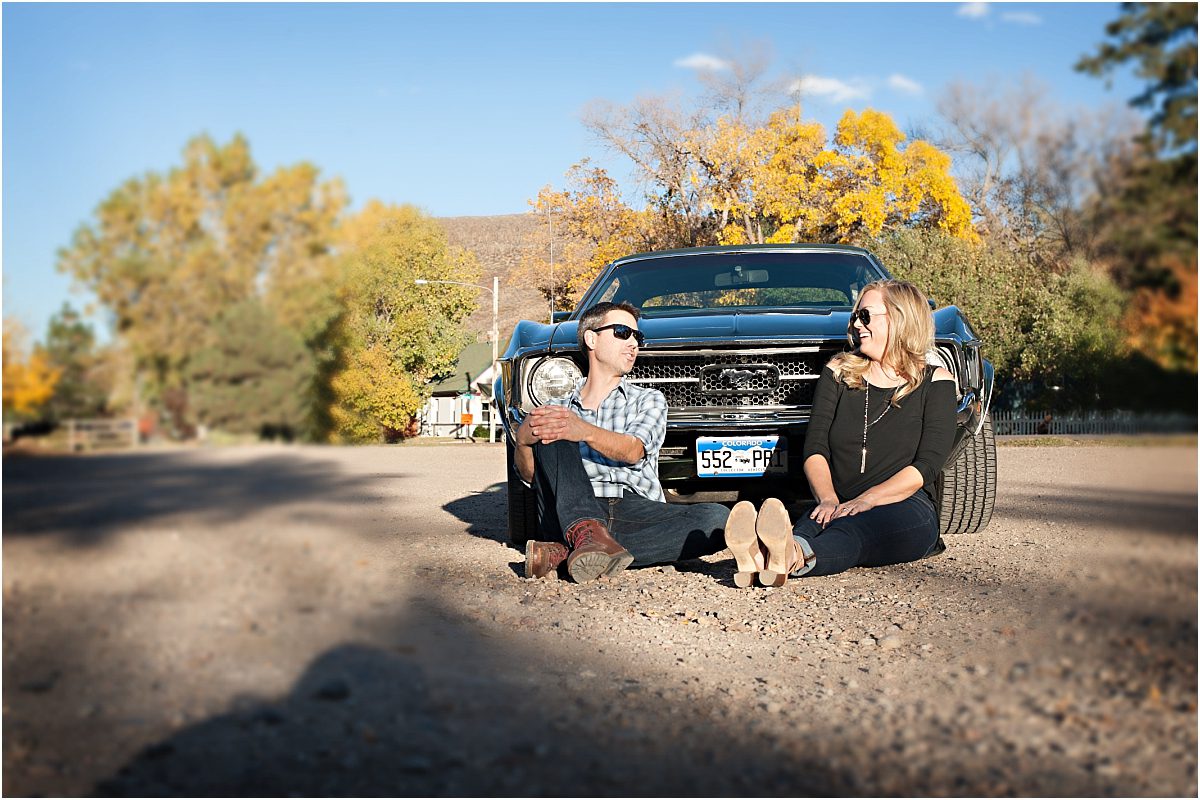 DENVER WEDDING PHOTOGRAPHER, L ELIZABETH EVENTS
If you are looking for an engagement or wedding photographer in Denver, Colorado we would be delighted to help! Get in touch and tell us all about your wedding plans… CONTACT US
SaveSave
SaveSave