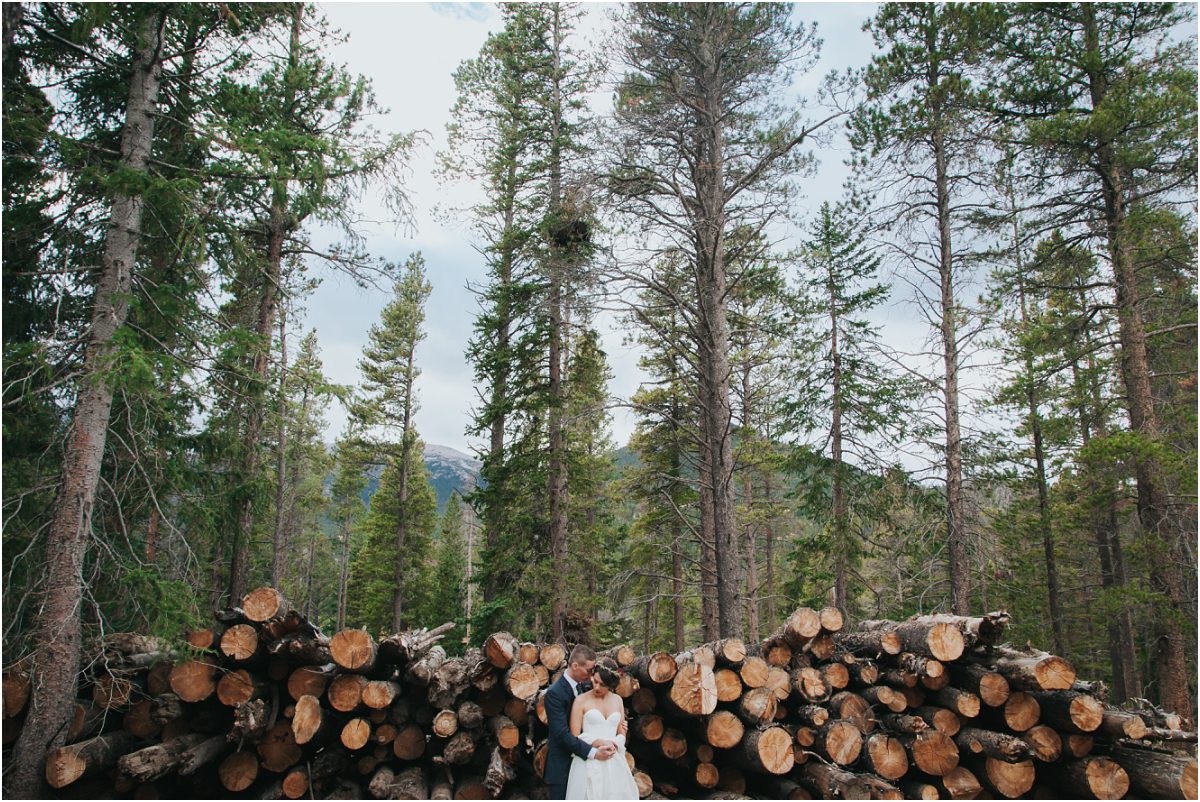 Adventurous Wedding in the Mountains, Colorado Wedding Planner
Prescription for Love, a jewel toned fall wedding
A dentist and a doctor married each other, in the fall, in a laid-back adventurous VERY Colorado manner at the Dao House. You just you can't get much more adventurous then getting married on the side of a mountain and arriving to your ceremony via a 4×4 jeep, right?
If you are familiar with Estes Park, you may know that in 2013 they were devastated by a flood that took out roads, bridges and causes massive mud slides. One such slide happened at the Dao House but what emerged was resilience, community support and love for the mountains we call home.  The photo above includes some of the downed trees they have been using to build onto the venue.
Dao House has an interesting history if you'd like to know more…
From a homestead to a guest ranch to a retreat center, the land Dao House sets on was once a gathering place of peace for local rival Native American tribes. 
The property of Dao House, formerly Aspen Lodge Resort & Spa, dates back to one of the first settlers in the Tahosa Valley, Elkanah Lamb, who was a minister. In 1875 Lamb cut the first road known as Lamb's Hill, which stretched to Tahosa Valley from Estes Park. The road enabled Lamb to move his household goods by wagon to his homestead site of 160 acres near the present Wind River Ranch. The Lambs sold their property to Bessie Henderson Gay from Chicago around 1902. Ms. Gay developed the Wind River Ranch, and in 1936 deeded part of the property to a good friend, Harry Walden. The deeded property is the present day site of Dao House. Read more…
Anyway, aside from the interesting history of the venue, this wedding was so much fun as a designer and planner. I had the best time creating something earthy, warm and inviting. The rich textures and colors balanced so eloquently with the rustic and easy-going feel of the retreat. My favorite parts – the jewel tone bridesmaids dresses, Long's Peak as their ceremony backdrop, the wild lavish florals (seriously the dahlias and the pampas grass!) and the families warmth and hospitality with each other and their guests. It really doesn't get much better than this!
Photo Credit: Newell Jones & Jones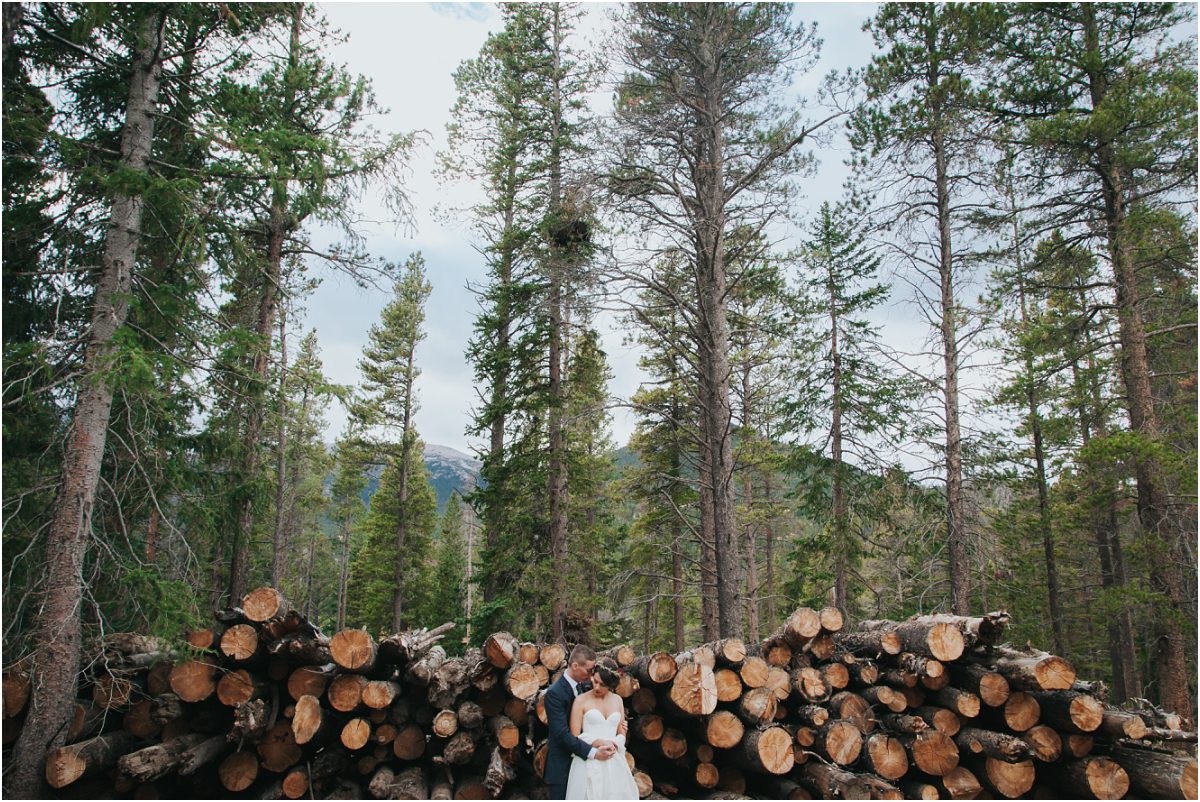 Estes Park Wedding Planner, L Elizabeth Events
If you are looking for a wedding planner in Estes Park, Colorado we would be delighted to help! We are mountain specialists and would love to help you create a day for of joy and ease. Get in touch and tell us all about your wedding plans… CONTACT US
Wedding Design
Type: Wedding, Mountain, September
Color Palette: Jewel Tones
Style: Adventurous, Laid-back, Romantic
Feel: Earthly, Warm, Distinct
Wedding Vendors
Venue: Dao House
Planner & Designer: L Elizabeth Events
Photographer: Newell Jones + Jones
DJ/Musician: Elite DJ
Catering: Dao House
Desserts: The Dessert Stand
Floral Design: Prema
Hair and Makeup: Glam Team
Transportation: Estes Park Shuttle
Stationary/Invitations: Lexisworks
Rentals: Event Rents